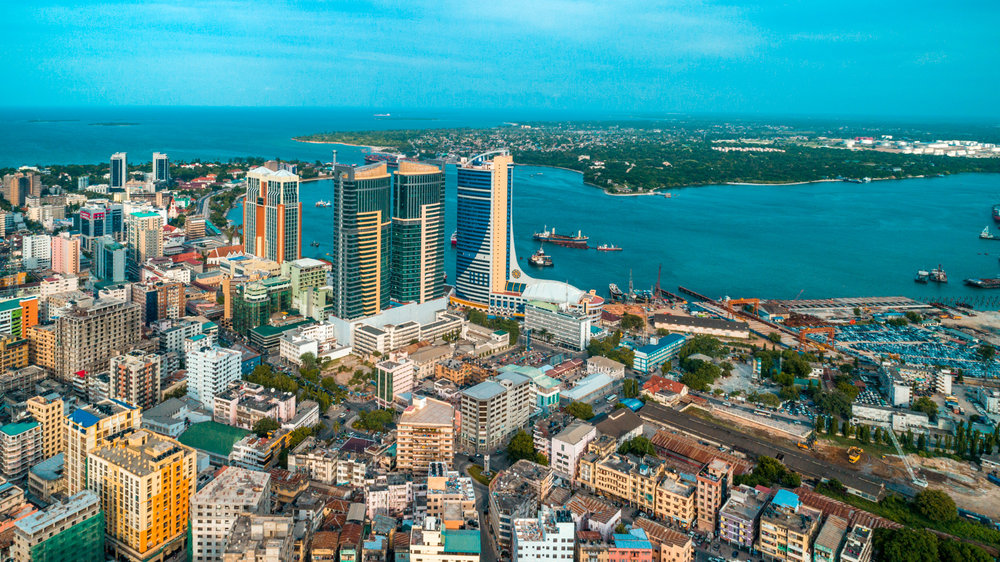 Pick up
Your guide will pick you up from your hotel after breakfast and the tour will begin!
DAR ES SALAAM CITY TOUR HIGHLIGHTS
Dar es Salaam is dynamic, colorful and diverse. Originally a small fishing village known as Mzizima it's now a bustling city and hub for East African business and trade. Packed with interesting culture, history, food and people our Dar es Salaam city tour will give you a taste of one of East Africa's most exciting cities. These are a few of the things you'll see on the tour:
KIVUKONI FISH MARKET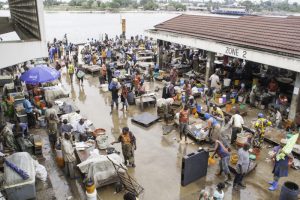 Our first stop will be to visit Kivukoni Fish Market. Many varieties of fish in every shape and size are sold here, both retail and wholesale, to city dwellers, restaurateurs and people from outside the city who know Kivukoni Fish Market is the best place to buy fish in Tanzania.
BOTANICAL GARDENS AND KARIMJEE HALL
After leaving Kivukoni Fish Market you'll see the Ocean Road Hospital and the State House. You will have a chance to visit the nearby Botanical Gardens which were established a hundred years ago by Germans. Opposite the garden is Karimjee Hall and you'll be able to see the fantastic architecture while your guide explains the history behind the building.
KARIMJEE HALL TO NATIONAL MUSEUM
Next you'll visit the National Museum, home to many historical treasures with a wide variety of exhibits including archaeological findings, rock paintings, ancient foot prints, the remains of the first humans and more.
NATIONAL MUSEUM TO MWENGE CARVERS MARKET
The Mwenge Carvers Market is made up of small shops with stands displaying carvings of different kinds, traditional dresses, the Tinga Tinga paints and more. You'll be able to browse the stalls, chat with the carvers and buy souvenirs if you wish.
MWENGE CARVERS MARKET TO MAKUMBUSHO VILLAGE
After that you'll visit the Makumbusho Village museum which is more interactive than the National Museum, allowing you to get a feel for the whole of Tanzania in a very short time.
MAKUMBUSHO VILLAGE TO KARIAKOO MARKET
Kariakoo is the busiest and most exciting market in Dar es Salaam so you'll be able to enjoy an authentic Tanzanian shopping experience here.
KARIAKOO TO MNAZI MMOJA
Mnazi Mmoja is another exciting, vibrant place to visit with strong historical significance. You'll be able to see the Uhuru Torch which was placed here in 1961 to celebrate Tanzania's independence from Germany.
MNAZI MMOJA TO PEACOCK HOTEL
Lunch will be at the Peacock Hotel where you can experience authentic Tanzanian hospitality and food. After lunch you'll visit the Clock Tower and see St. Joseph's Cathedral which was build hundreds years ago in the Gothic style.
JOSEPH'S CATHEDRAL TO VIEW POINT
You'll visit Samora Avenue to see and learn about the historical Askari Monument. Then you'll visit the beautiful old Azania Front Lutheran Church and take in the views of Dar es Salaam harbor view from the roof.
279 USD per person
PLEASE NOTE THAT ALL DAY TRIPS ARE FOR A MINIMUM OF TWO PEOPLE
Drop Off
In the late afternoon when the tour is over we'll drive you back to your hotel. It's been a busy day and you'll have seen and learnt a lot about Dar es Salaam!
Day Trip Inclusions
Package Includes:
Entry fees
Lunch
Transfers
Excursion Tour
Package Excludes:
Tips
All items of personal nature